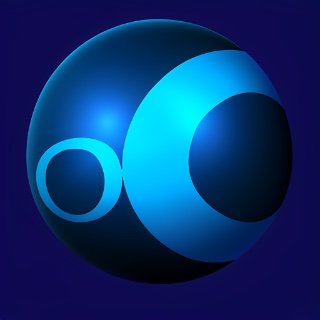 Platdude's Retro Collection was first released in November 2007. Each new release will contain a handful of new games.
How many will there be in the end? Who can say!
The latest release, Download Here, contains 18 games from the list below.
Note : If you'd like to play, but don't own a DS, you can use No$GBA to play the game.
Centipede

Blast away all the approaching Centipede bits. Every piece that escapes from play removes 25 of your hard earned points.
Rated 4/5

Snake

Guide the Snake towards the numbered blocks. Pick up the number of points displayed on the Block. If it reaches 0, the block becomes a solid brick. Try not to crash.
Rated 3/5

Invaders

Destroy all the Alien Invaders before they reach the bottom of the screen. No bases to hide with and plenty of enemy gunfire makes this a super-rapid version of Invaders. A fan favourite.
Rating 5/5

Light Cycles

Guide your way away from the enemy lines in a rather basic remake of the classic Tron game.
Rating 3/5

Asteroids

Shoot all the floating Asteroids for whatever reason there ever was for doing it in any other version of the game! Asteroids is fun!
Rating 4/5

Racer

This game sucks, and has since been hidden away like some kind of rubbish Easter Egg..
Rating 1/5

Escape

Grab the blue square and keep it away from the red ones. Pick up Green ones for extra points.
Rating 4/5 : Windows version by Magicman

Missile Command

Destroy the approaching missiles, before they destroy your bases! Every missile that hits the land takes away a point!.. The Green ones are worth extra.
Rating 4/5

Dot Pop

With 30 seconds on the clock, hit as many squares as you can.
Will probably be renamed by the time you play it! Then again, maybe not!
Rating 4/5

Pacman

With two full screens of pills to empty, and eight ghosts running around, you'd better get moving. (Strangely, it's not as much fun as it oughta be..)
Rating 3/5

Frogger

No river, just 2 huge busy roads to pass. The top lot move faster, so you're gonna have to be quick to score any points. Get to the top and start again, but with more cars.
Rating 5/5

Pong

Just you, a CPU, and a ball too. And another ball if you play on High.. .. And 3 on Extreme.
Rating 3/5

Tetris

Much requested, and so eventually added. This game tries to be a Good Tetris game, and hopefully you'll enjoy it. I might add Bombliss later, since I really love that game, too!
Rating 4/5

Buzzard Bait!

Flap about and kill the other jousters. Collect their eggs before the re-hatch!
Rating 3/5

Lights Out

Tap the grid to invert a + of lights. Switch them all off to advance to the next level.
Rating 4/5

5 in a Line

Shuffle the grid around to match up 5 tiles of the same color in a single line. Do it quick, because you only get a minute to clear as many as you can.
Rating 3/5

Tune Tap

A tune is played, then you must repeat it. It's like a really cheap version of Parappa!
Rating 4/5

QBert

Hop around the blocks, color them all in, and avoid the flashing balls of death.
Rating 4/5

Dodge Spikes

Move left and right, avoid all the spikes, and collect as many coins as you can.
Rating 3/5