This morning I drew some pipes to replace the plain white bricks.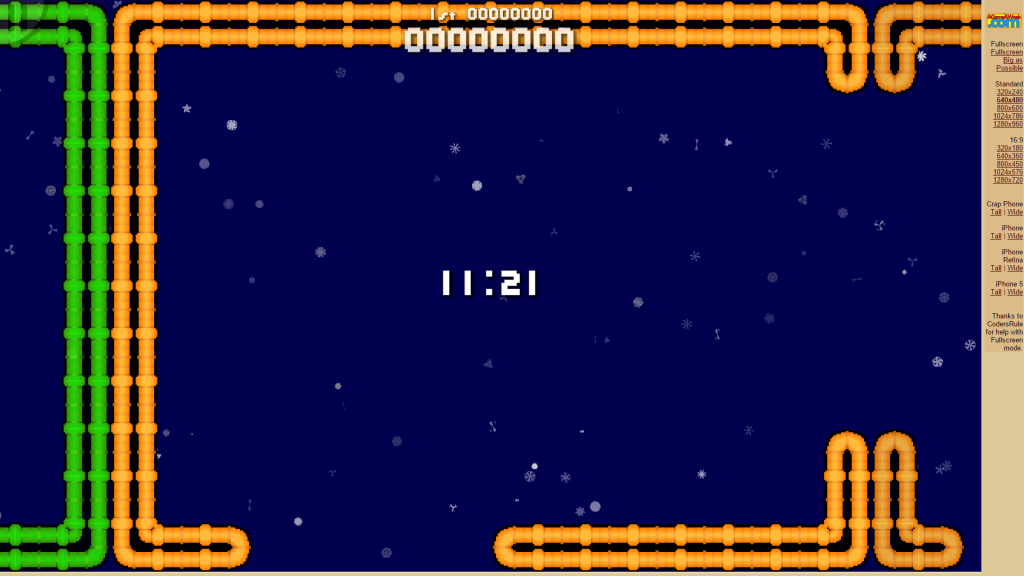 I'm still not sure what sort of game I'm making, but I appear to have narrowed it down to two possible candidates.
A) A bit like the old BBC-Micro game Pipeline, where you run around a maze completing tasks.
or
B) A bit like the old 8-bit game Cybernoid, where you float around a maze shooting things.
… or it could go completely crazy and end up being a giant Maze based Snake game, or something. Really, no idea at this point, just popping thing in and seeing where it takes me.
I think it'll all depend on the next piece of the maze generator's results. Guess I'd better work on that, then!