Developments
I'm still fiddling about with the level generator for the new Boxsplosions game. Currently it's coming up with either of two level styles.
Either the arena a HUGE and has one or two targets to hit, thus leading to a huge chasm where not much happens, or it's generating a teensy tiny level that's completely flooded with millions of little bloody targets, which completely kills any sort of gameplay mechanic.
It's going to be hard to get it to balance that out, without ending up with incredibly similar looking levels.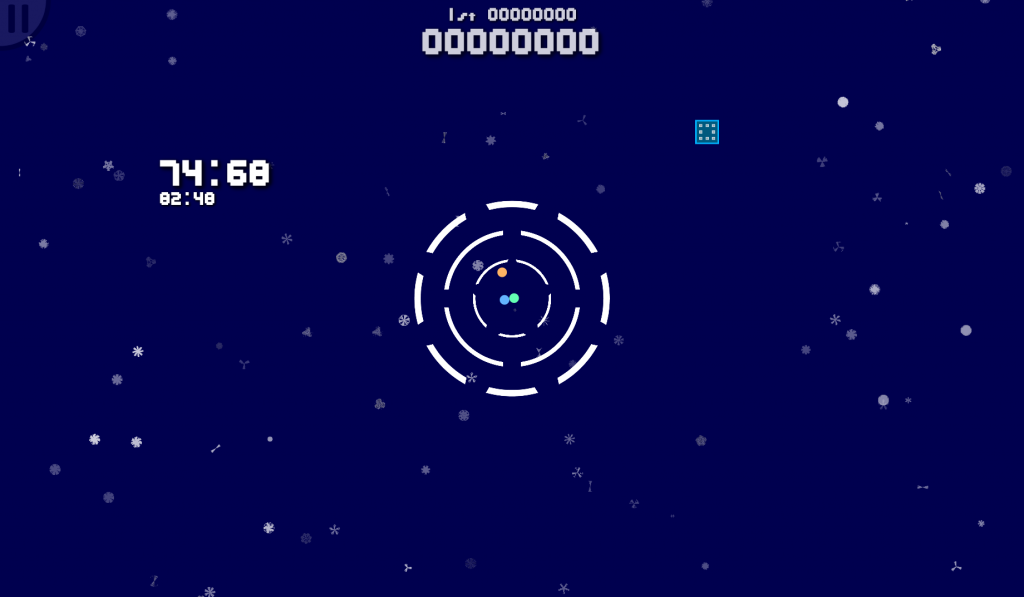 It can get a little bit quiet, when there's nothing around for miles!!
I'm now wondering if I should start to design something else to fit into the world, be it graphical styles or music or different soundscapes. .. Or the whole lot in themes.
No idea if I can keep that up, though…
I'm also finding that I need to set the right sort of zoom for the camera, too. Too far out, and everything is small and unreadable. Too far in, and the huge arenas become overwhelming.
It'll be hard to figure out a LOT of the things that are going to be needed for this game to work successfully.
Hmm…